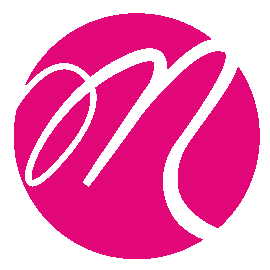 Academic programmes in France
Our academic program is offered
to students aged 11 to 18 years old
who are willing to experience
a family immersion and discover school life
in France.
They are enrolled into a local French school and get integrated into a class with French students of the same age and follow compulsory and optional subjects.
Their stay can last from 1 to 10 months depending on the student's preferences and availability.
We can offer two different accommodations, mainly in Brittany (North-West part of France), around the Nantes area where we have our local representatives.
The two options are: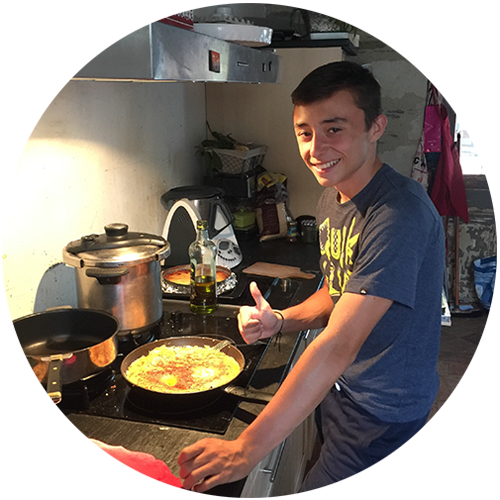 HOMESTAY THROUGHOUT THE WEEK
The student goes to school
following the same timetable as the other children in the family.
They
may or not go to the same school
, which depends on the availability of each school.
Our host families are caring families with one or several children, not necessarily same gender and age as the student.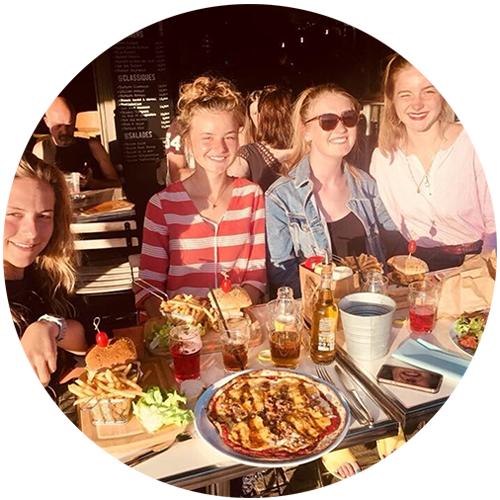 BOARDING SCHOOL + HOMESTAY
The student lives in
a boarding school during the week
, from Monday to Friday afternoon, and
stays with a host family for the weekend.
In France, most of the boarders are 15 to 18 year olds, so it is very unlikely to find places in boarding schools for under 15s.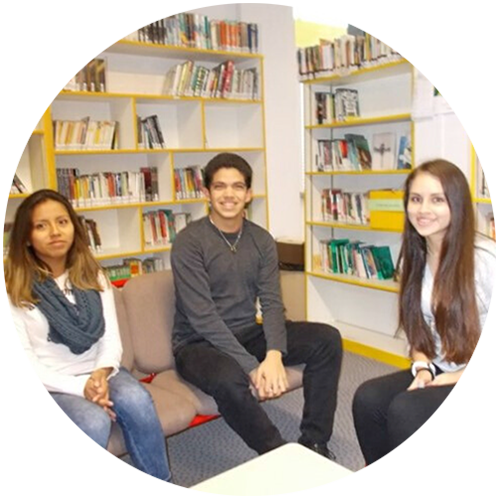 THE FRENCH SCHOOL SYSTEM
The school year in France runs from early September to early July.
However, different areas in the country have different holidays during the academic year.
These are the main holiday breaks:
– All Saints (la Toussaint): two weeks around the end of October and the beginning of November
– Christmas (Noël): two weeks at Christmas
– Winter break (hiver): two weeks around mid-February
– Easter (Paques): two weeks around mid-April
– Summer (été): two months starting in early July or mid-June for sixth form students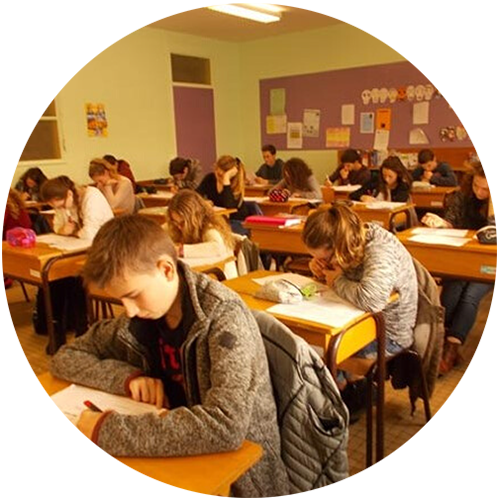 SCHOOL FOR STUDENTS AGED 11+
After primary school, students in France have to complete two further educational stages:
– Collège – Secondary school for children aged 11 to 15. This stage lasts four years.
– Lycée – Sixth form studies for teenagers aged 15 to 18. This stage lasts three years where students prepare their baccalauréat.
The deadline registration for 1 full academic year is 5 months before the school term starts at the latest and 4 months for shorter stays.